Welcome to FlowGeek, Flowminder's knowledge centre on CDR data analytics. 
We, at Flowminder, are passionate about big data, mobile operator data, and particularly Call Detail Records (CDRs).
We consider that, to be able to make the best decisions for the benefit of all around the world, and particularly in low- and middle-income countries (LMICs), we need facts, stats and evidence. One way to achieve that is through data analytics, bringing insights to decision makers, and ultimately helping the most vulnerable.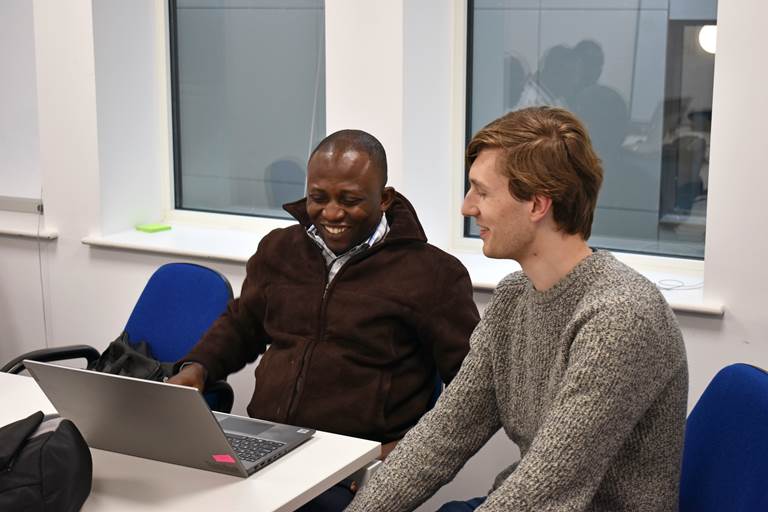 The analysis of mobile operator data, for social good purposes, is a field that has been rapidly growing over the past decade.
The increasing use of mobile phones and devices around the world, including in LMICs, provides an exciting opportunity for addressing current data gaps and better understanding human mobility as well as population density and characteristics.
Call Detail Records are the most used mobile operator dataset for this purpose in LMICs and being able to generate indicators derived from CDRs can provide an up-to-date and dynamic perspective on subscriber mobility within a country while preserving the individual privacy of subscribers.
But we can't achieve large scale impact alone.
What is FlowGeek?
We created FlowGeek to leverage the value of CDR data and help strengthen the community of CDR data experts, enthusiasts and learners on the processing and analysis of such data. We believe that the more people can analyse effectively and safely these data, the more opportunities we create for understanding population mobility, density and characteristics in LMICs and ultimately supporting the attainment of the Sustainable Development Goals (SDGs). 
FlowGeek is our knowledge centre on CDR analytics.
It provides users with information about what CDRs are; how they can be used; and how they should be processed and analysed from practical, technical and governance perspectives. The platform contains various levels of technical detail, to cater for different needs.
Why FlowGeek?
We aim for FlowGeek to become a key reference on everything to do with CDR or mobility data analytics.
For us, being a geek is all about Knowledge, Expertise, Enjoyment and Passion.
Whether you already consider yourself a 'CDR geek' - like us - or starting your first journey into CDR analysis, FlowGeek has something for you. 
We've developed the platform with various users in mind:
Those who are already experienced users of CDR data and want to find out more about examples of best practice or our own methods and;
Beginner or intermediate level analysts and statisticians, who need support to integrate these data into their workflows and ultimately master these data;
Or programme managers and recipients of mobility insights, who wants to improve their understanding of the data and see its potential realised in their organisation.
Creating a community of practice on the use of CDRs is a big task, and we're only at the beginning of this journey.
While we grow the platform and its resources, we hope that you will find as much enjoyment in assessing and interacting with CDR data as us, and that you will consider more thoroughly the use of such data in your activities and projects. In the meantime, please do not hesitate to contact us to discuss your CDR data needs, or to contribute to the platform.